10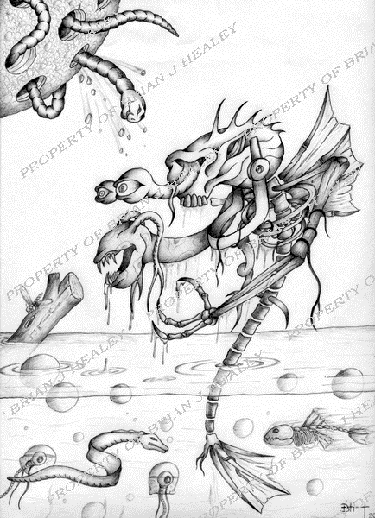 I guess you could say the main topic of my drawings is horror. I've had a lot of people ask me how I came up with a lot of my designs and to be quite honest things just pop into my head, that's when I start putting it on paper. Sometimes it may seem as if I'm staring off into space, but I'm actually thinking of ideas for my drawings and stories. My mind is constantly going.... this is why I have to draw.
Please feel free to s
i
gn my guest book
Please refer my site to others by clicking the picture below.