18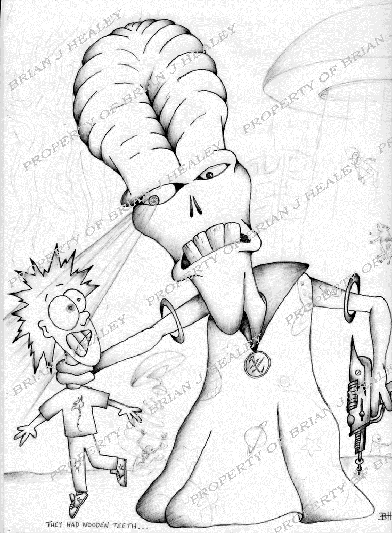 Some people ask " Can't you draw anything nice? ". My thoughts on this is " Of course I can draw something nice.... but I choose not to". I draw what I feel like and the reaction I would rather get from people is " What the heck? " , not " that's nice ".
Please feel free to s
i
gn my guest book
Please refer my site to others by clicking the picture below.