30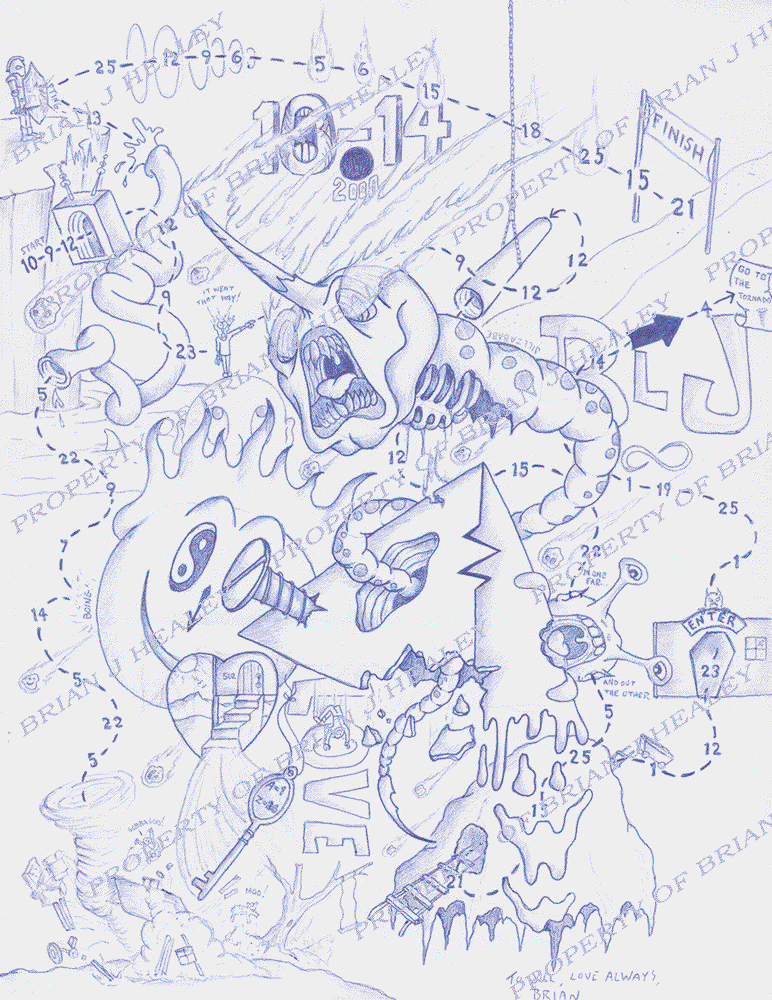 Some drawings I made for my wife Jill would have little hidden items and messages.
She had this one ( along with a bunch of other drawings ) hung up in her office at
work. These codes and hidden items kept her and her coworkers busy thinking
when it wasn't too busy.
Please feel free to s
i
gn my guest book
Please refer my site to others by clicking the picture below.