Hidden Page 2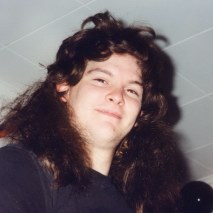 This is Mike M.
He's another one of our friends with a great sense of humor.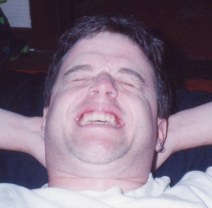 That's me when I had the flu.
I can say that this is possibly the worst I ever looked ( and felt ) in my life.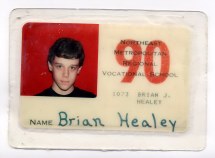 My old high school id. card.
This came in handy when I misplaced my house keys.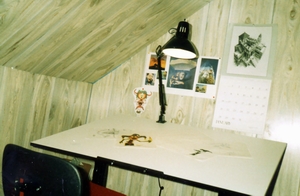 This was my old drawing board which was in
my mothers house where I used to live.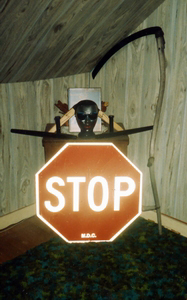 This is the corner of my old game room.
The scythe leaning against the wall on the
right was something I literally stumbled across
one night in a field.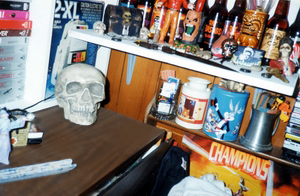 Another picture of my old bedroom before I got married.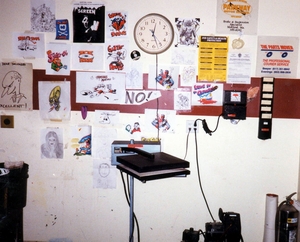 This is the punch clock area from my old embroidery job.
The drawings on the wall are from me, my friend Dan V.
and my friend Paul G.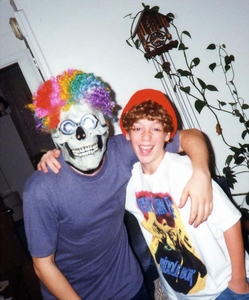 Halloween!!!! Bozo skull clown thingie
and Little Orphan Billy.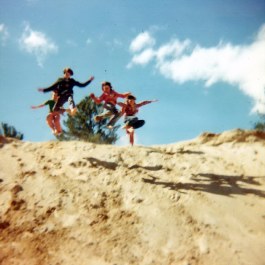 Wahoo! Jumping into the sand pit.
One of our favorite past times as a kid when in NH.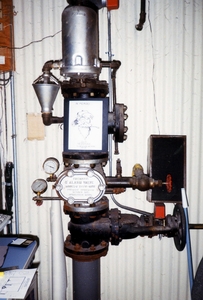 This is the weird water pipe mechanism I used to sit
next to everyday when I did embroidery. The table
on the left is where my computer monitor was.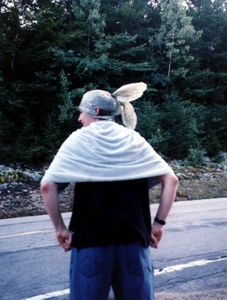 The elusive Super Mike!!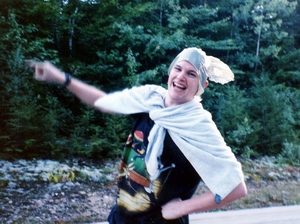 Either he drank too much coffee or he's
trying to flick something off his finger.