It was a scary place....

A lot of things in life that people can't explain seem
to scare them. I guess that's how the term " FEAR OF THE UNKNOWN " came to be.
My old house where I grew up with my family definitely holds true to this term.
Below are some photo's of my old home and some stories of the strange accounts that occurred there.
*** BILLY AND CURT... DON'T READ ANY FURTHER IF YOU THINK THIS WILL SCARE YOU ***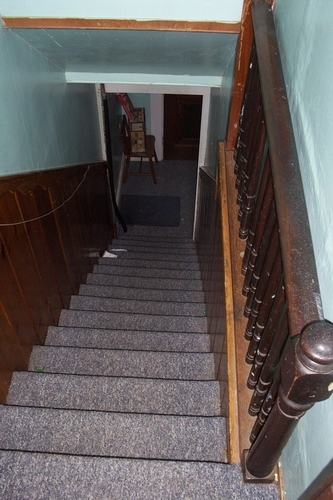 THE FRONT ENTRANCE TO SECOND FLOOR
Yes it's true..... I do have a very vivid imagination, but the stories on the link at the bottom of the page are true
and if you ask anyone I know they'll tell you I am not a liar.
I spent my first 28 years living in this creepy old house and I'm not the only one who has witnessed
many of the weird events that occurred there.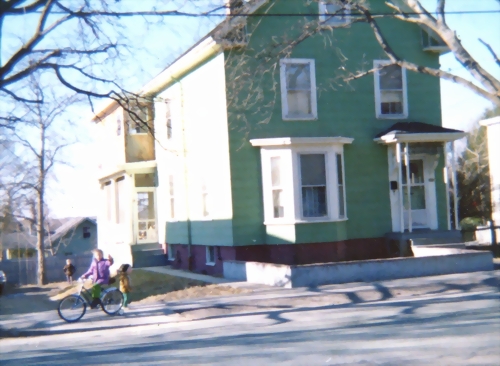 THE HOUSE AS IT LOOKED IN THE 1970'S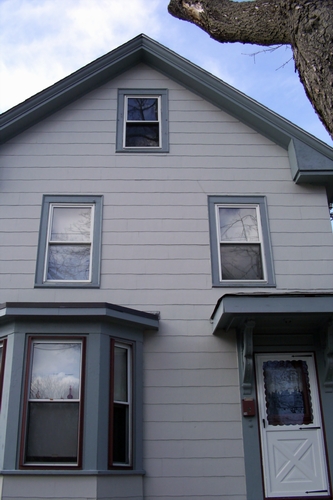 THE HOUSE AS IT LOOKS TODAY.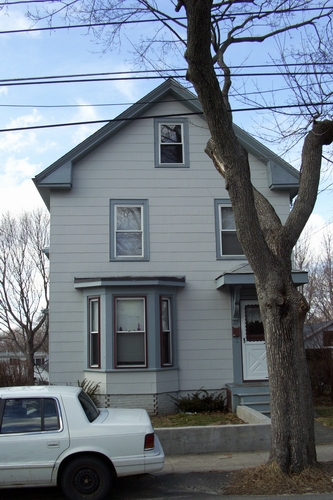 THE TOP WINDOW IS THE ATTIC ROOM ( front bedroom )
WHERE THE MOST DISTURBANCES HAPPEN.
To see more about the creepy house I grew up in, please visit the following link......
looming.shadows@gmail.com